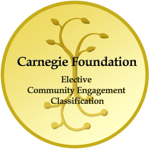 Rather than an award, The Community Engagement Classification from the Carnegie Foundation is a voluntary classification that signifies an institution's commitment to partnering with officials and representatives on a number of initiatives designed to foster interaction, growth, and the betterment of the local community.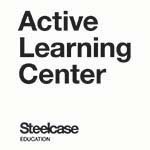 Nebraska Methodist College has been selected as a 2017 Active Learning Center Grant recipient. Steelcase Education seeks partners in active learning who are ready to use their physical classroom space to advance learning in new and important ways. We have a passion for understanding how learning takes place and how smarter, active learning spaces can help. Nebraska Methodist College will partner with Sheppard's Business Interiors to complete the new classroom space.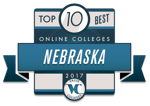 The Best Online College Top 10 listings are part of an effort to feature the most affordable, highest-quality online degree options to students in each state in the US, including public and private institutions. With more and more working adult and professional students choosing online degree programs, prospective students will benefit from a comprehensive listing detailing the accredited, reputable options in their home states.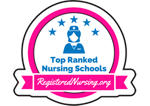 Selecting the best nursing school in Nebraska can be difficult. To make the process easier first look for a school that supports students towards licensure and beyond. A great way to measure this is through NCLEX-RN "pass rates." Nebraska Methodist College has been ranked in the top 5 nursing schools in Nebraska by analyzing current and historical NCLEX-RN "pass rates", meaning the percentage of graduates who pass the exam, out of the 15 RN programs in the state. Programs reviewed include schools that offer an Associate in Nursing (ADN/ASN), BSN, or Direct-Entry MSN Degree.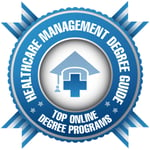 Our search for the best programs began on College Navigator, an online higher education database that we used to compile a list of all public and private non-profit colleges in the United States that offer online graduate nursing education programs. We then narrowed our search to only include programs that offer coursework 100% online (with the exception of required practicums and occasional campus visits for workshops, orientation, etc.). In addition, all of our top-ranked online masters in nursing education programs are accredited by the Commission on Collegiate Nursing Education (CCNE).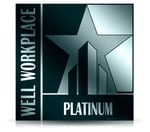 Platinum status from the WELCOA Well Workplace Awards is afforded to those institutions that have put forth programming that has had a demonstrable impact on workplace wellness. Such initiatives are integrated within the organization as an accepted part of business strategy.
Best Value School Award
The prestigious Best Value School Award goes to colleges, universities and career schools that deserve recognition. The Award honors schools that stand out for multiple reasons; to distinguish the unique and special from the generic, expensive and common, These schools are reviewed by former college presidents and CEOs and consider, among other things, cost and student feedback. If an institution is too expensive, it is eliminated from consideration. No other award or ranking system insists that a school be reasonably priced AND loved by its students. This award is presented by BestValueCollege.org.